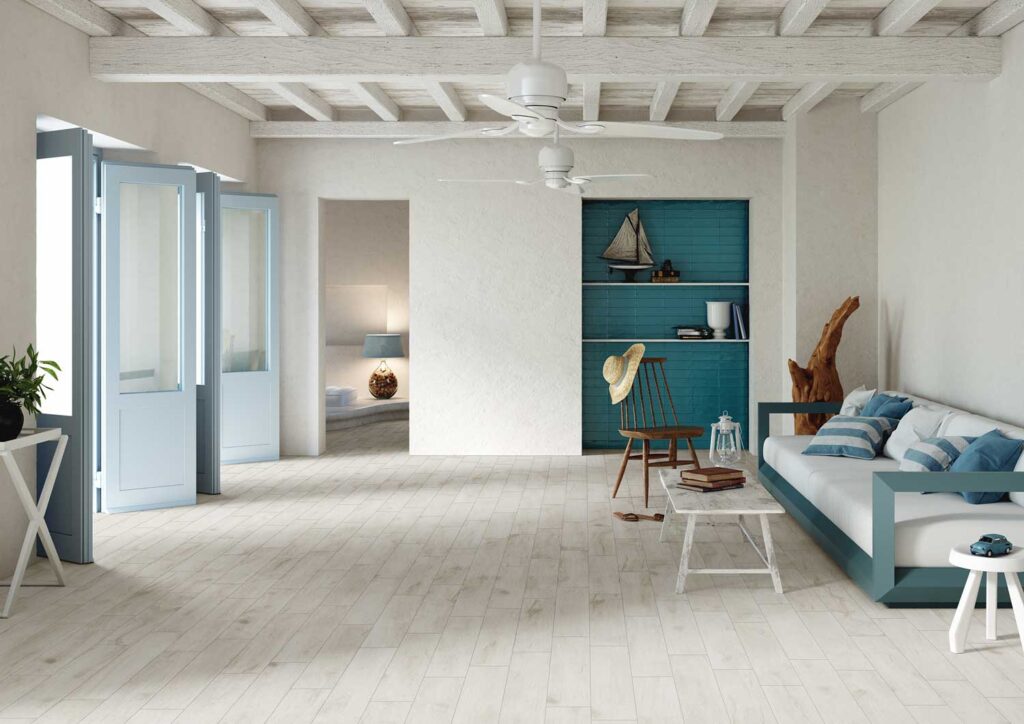 Almost everyone I know loves a creative interior space. The design and nature of the place you live, school, work, dine, etc. have been proven time and again to affect your mental processing speed, concentration, tranquility, and quality of output. In that regard, it is crucial to have an appropriately designed interior for maximum comfort and productivity. In this article, I chose the best interior design blogs that you will love.
Besides that, who doesn't like aesthetically pleasing scenes? An ambient interior can be the much-needed eye candy after a long day at work. It goes without saying that we all have different preferences when it comes to interior décor, just in the same manner in which different styles appeal to different people.
The beauty of this age is that we have several interior designers and interior design agencies that have skillfully put together content on a variety of interior design styles to suit your likings-be it modern, contemporary, minimalist, industrial, Scandinavian, traditional, transitional, Bohemian, Rustic, Shabby Chic, Coastal, etc., we've got you.
Let us go right into it.
List of the most popular blogs in the interior design category
1. Apartment Therapy
In 2001, Maxwell Ryan often referred to as "the apartment therapist", started Apartment Therapy. Back then, it was just a weekly newsletter for clients.
By 2004, it had grown into a reliable media company. Apartment Therapy is now a leading site for interior design inspiration, hacks, and tips. It is also famous for putting out daily house tours of readers who send in the raw and unedited designs of their houses.
The main aim of the blog is to stand in the creative gap for clients by inspiring availing them with the best shopping guides, expert advice, and DIY guides. The blog features content in the categories of Design, House Tours, Projects, Organizing & Cleaning, Real Estate, Wellness, Life, Videos, and Bazaar.
2. Mad about the House
Kate Watson-Smyth is a decorated journalist and writer who finds joy in sharing about interiors. She has worked with The Independent, Financial Times, The Daily Telegraph, The Guardian, writing for them on matters design, interiors, and property. This personal blog has won several accolades some of them being the Vuelio No 1 UK Interiors Blog and the Amara Interior Blog Awards Best Design Inspiration Blog.
Mad about the House features her work under Design Classics, designs she is Mad About, House Hunter, The Directory, My House, Your House and lastly a Podcast section (learn: How to start a podcast.) For Kate Watson, this blog is a place where she can get to showcase and express all the interior design work she cannot fit into the newspaper articles she does.
She is also keen on giving readers and listeners (through her podcast section), the inspiration for decorating their homes with what she calls "interesting and unusual items." She features a wide range of styles, helping you live up to her philosophy – Your home should tell your story.
3. Design Hunter
If you are a sucker for minimalistic interior design, the Design Hunter blog might as well be what you're looking for. The minimalistic nature of the blog is evident right from the moment you get to their site.
The overall layout is so simple yet oh so elegant. With just three categories, the blog still manages to deliver content on all things design effectively. The three groups on there include interior, design, and lifestyle. Interior features anything from space transformations to finishes and commentaries on surfaces.
The design category offers comprehensive reviews on where to save your coins when shopping for fabulous pieces that add to your designs like rugs, lightings and fixtures, and styling tips, etc. The last category, lifestyle brings an extra touch to the interiors and design categories. It has lifestyle posts, destinations, fashion, tech, wellness, and beauty.
The blog, founded by Hellen Powell, has received praise from various quarters, some of them being The Sunday Times, Good Housekeeping, Pinterest UK Interiors Shortlist in 2018.
4. House of Brinson
This blog is by Will and Susan Brinson. They are a couple who are deep into photography and creativity, evident from the quality of photos on their blog of designs, food (more about: 14 of the Best Food Blogs), photography (see: Photography Blogs to Inspire), and travel (see: Best Travel Blogs.) The couple is renovating an old house in Hudson Valley, so most of their posts on interior design are based on their renovation adventures in Hudson Valley.
House of Brinson has different categories: interior design, style, renovation, recipes, and adventures. They also recently got opened an online shop. Learn: How To Make Money Blogging.
The House of Brinson has been featured by Design*Sponge, House Beautiful, HGTV Design Matters, One Kings Lane Tastemakers, and Lonny Magazine.
5. Bright Bazaar by Will Taylor
Bright Bazaar's tag line "Make you smile style" is bodied in the way this blog is crafted. The other part of the name, Bright, is by all means not exaggerative because the blog in itself is bright and beautiful.
A blog divided into four categories gives you bright interiors, bright style, bright travel, and bright life. He has rich interior content on bathrooms, home office, home tours, kitchens, living rooms, and some of his latest collections with regards to interiors.
In style, Will breaks down spring and summer styles on one end and autumn coupled together with winter styles on the other. Travel also features and broken down into continental trip where he brings to us America, Europe as well as summer and winter destinations.
Will also has DIYs, bringing out the creativity right out of him to make vibrant interior designs and décor.
6. Decorilla
Decorilla has a new approach to interior designing and décor. They are an online decorating company. The client sends them a brief of the interior design ideas they have. Decorilla then matches them to a designer who will speak to their concept, personality, and liking. After that, the design works to deliver different proposals to the client, based on style and budget. The client makes a choice and purchases items to create or recreate their space.
The Decorilla blog features articles that help those looking to do some interior designing and décor. From topics such as 'How to find an interior designer that is right for you,' '6 ways to do a Living Room are model on a budget,' 'How to preview your interior design in virtual reality' to '5 best interior design service options.'
In a nutshell, Decorilla is after providing you with the best of the best. Who else gets you a list of top interior designers on the first click and page of their blog?
7. Young House Love
Young House Love is a blog by a couple, John and Sherry, who have to be the most passionate people about DIYs (see: Best DIY Blogs to Follow.) They live in Richmond, Virginia. On their blog, you can find over 3000 DIY projects to try out.
The blog also features house tours and decorating tips. Their love for interior décor has got them buying and renovating houses.
John and Sherry also design products for Target, Wayfair, and Home Depot. Hocks and rails, a collection of theirs, are being sold at Target –exclusively. Also, in their bag of achievements, the couple has a podcast on DIY and home stuff and are also writers. They have a book called Young House Love that became New York Times Best Seller.
8. Coco Kelley – best interior design blog
Founded by Cassandra LaValle, Coco Kelley is the place to get fresh ideas on interior décor, parties, tabletops, travel, food, and fashion. They like to think that they have a refined eye and a strong knowledge of design.
Coco Kelley's philosophy is Life is in the details. A peek at the blog shows that they have bodied the philosophy.
Content is divided into four major sections: interiors, travel, entertaining, lifestyle (see: Best Lifestyle Blogs to follow), and DIYs. The interior and DIY division is loaded with interior design related projects which include home tours, a feature of a room of the week, living room, dining room, kitchen, bed, and bath as well as office. The DIY section has home projects, floral designs, holiday projects, and party designs.
9. The Emerald Studio
The studio specializes in interior design, event design, and brand collection. The Emerald Studio does not necessarily like to put labels on styles, but their styles can be defined as "West Coast Redefined." They work with various artists, brand developers, graphic designers, and a whole other host of creatives to bring you comprehensive interior design content.
10. Amber Interiors – best interior design blog
Amber Interiors Design Studios is as chic as the name sounds. It is a company based in Los Angeles, California, founded by Amber Lewis. Their blog brings new projects and designs to the table. The team at Amber Interiors is all about bringing the ideas of their clients into actual life and fruition.
This best blog brings together architects and builders, to help clients put together the thoughts on interior design. Furniture, fabric, accessories, and custom pieces are beautifully brought together to become masterpieces at Amber Interiors.
["source=blogonyourown"]