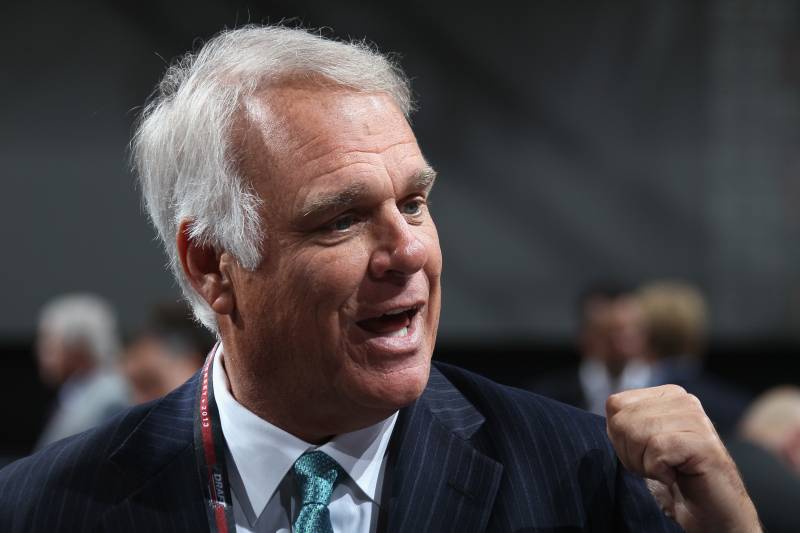 Bruce Bennett/Getty Images
The Dallas Stars publicly opposed the Texas "bathroom bill" Wednesday that would require transgender people in Texas to only use bathrooms in schools or government buildings based on their birth-certificate gender.
"The Dallas Stars stands strongly opposed to any legislation perceived as discriminatory, including proposed bathroom legislation," team president Jim Lites said, per Lauren McGaughy of the Dallas Morning News. "Dallas welcomes all, and we welcome all."
His statement made the Stars the first team to publicly denounce this particular legislation about bathroom use for transgender people. All of the city's major sports teams appear to be against the legislation, however, per McGaughy:
"While Houston Texans owner Bob McNair has criticized the bill, Lites is the first club president to reject legislation on behalf of an entire team. Sources have told The Dallas Morning News the Dallas Cowboys have been quietly lobbying against the bills, but the team has not yet publicly rejected it."
"Dallas Mavericks owner Mark Cuban has also spoken out on the bill, saying he doesn't believe the legislation has hurt Texas business prospects yet, but, 'We can only use the excuse of having crazy, entertaining state politicians who are merely a sideshow for so long.'"
A similar law in North Carolina was met with stiff resistance and outcry from the sporting world. The NBA pulled its All-Star Game from the state, while the NCAA pulled basketball tournament games from the state as well before the law was repealed.
Both the NBA and NFL have warned the state of Texas, meanwhile, that passing what is seen by many as a discriminatory law against transgender people could cost the state major events in the future.
"If a proposal that is discriminatory or inconsistent with our values were to become law (in Texas), that would certainly be a factor considered when thinking about awarding future events," NFL spokesman Brian McCarthy told Ileana Najarro of the Houston Chronicle in February.
"We consider a wide range of factors when making decisions about host locations for league-wide events like the All-Star Game—foremost among them is ensuring the environment where those who participate and attend are treated fairly and equally," NBA spokesman Bass added that same month, per Najarro.