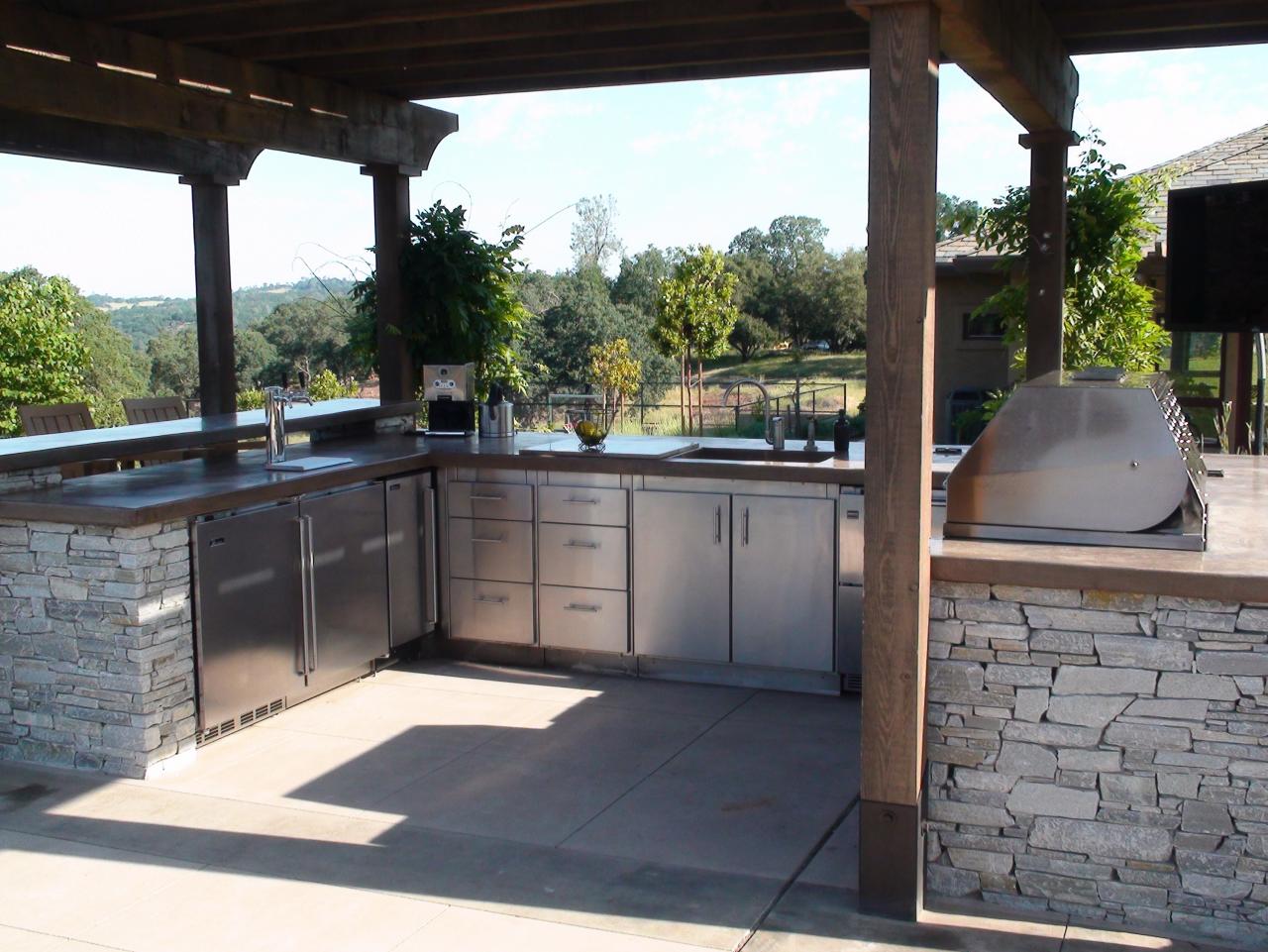 The idea of a backyard kitchen may be appealing to you. There are many aspects of having this type of set up outside that are exciting. It is important that you consider some important points before you proceed.
When it comes to outdoor space, it is easy to overlook the flooring, especially if you already have a patio in place. You must reconsider the flooring that you currently have because you want to have flooring that will resist stains, especially from grease. You also want flooring that can be cleaned; otherwise, your outdoor kitchen will not stay beautiful for long.
You must think about the type of cooking equipment you want in your outdoor kitchen and make sure that you have a gas line that is large enough. Most likely, you want a high powered and large capacity grill in this space. Your existing gas line may not be adequate and will cause your cooking equipment not to perform optimally. This will be frustrating for you if you want to cook for large amounts of people. You want to consider the placement of the gas line, along with other utilities like water and electricity.
While we are talking about the gas line, we want to mention the grill and other outdoor cooking equipment you select. This is not the time to look for a budget type grill. You want to select a high-quality grill intended to be for an outdoor kitchen and not just to throw a few burgers on it. You want a grill that is made from heavy stainless steel.
The size of the sink you select is important, too. Think about the sink in your kitchen inside your home. It is big enough, or do you find yourself becoming frustrated because it is too small? You will run into those same frustrations outside. Keep that in mind, when you make your selection. If your indoor kitchen sink is too small, here is your chance to get a larger one for outside.
When looking for countertops, find a color and style you like is important but perhaps not as important as making sure they do not get too hot. You have to remember with every selection that all of these items are going to be outside. The sun will beat down on them, heating them quickly. Rain, snow, and wind will attempt to ruin them. You want all of your outdoor equipment and fixtures to be able to stand up to the elements. You do not want countertops that are dark. You also want to consider some type of shelter above the kitchen area and some of your seating. This gives you the option of shade on the hottest days. When looking for those countertops, make you give yourself enough space. Again, think of the counters inside your kitchen and if they provide you with enough space. You want to have room for food preparation and to be able to move the food through. You want to have enough room around your grill and other cooking areas. It is important to plan out your space and flow when thinking about your outdoor kitchen.