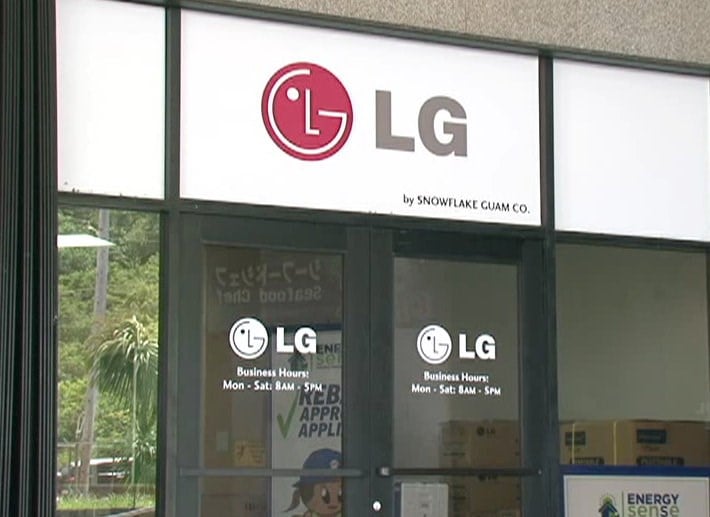 Whether you're moving, remodeling, or just replacing appliances in your house, there are a few things you should keep in mind when shopping, especially if you are looking to save some money.
Think of each appliance as having two price tags. One price tag displays the upfront cost of purchasing the appliance; the other is the cost of operating the appliance over its expected lifetime-in other words, you'll be paying this second price every year over the life of the appliance as part of your monthly energy bill.
"Because these units they offer energy savings so it's really great to get a little bit of money back from the rebate program but the biggest thing is that you save on your power as well, that's the biggest thing about these units – overtime you save on you power bill your energy consumption and of course that's staying green as well," explained Elizabeth Pascua, Operations Assistant at Snowflake Guam. She spent much of her career learning the ins and outs of appliances and how to help customers get their full
Snowflake has been in business for 11 years now and is trade allies with the Guam Power Authority for their Energy Sense Rebate Program and are Guam's official LG and Aux Air Conditioning Brand sellers.
Snowflake carries 4 different LG models and 5 different models in the Aux brand that are rebate qualified, with rebates between $100 to $350.
"We have a great warranty program for our LG units, we offer a 5-year parts, 7-year compressor warranty plus one-year labor. For or all of our installations, for auxiliary units, 2-year parts, 5-year compressor and one year labor, as well," she said.
Employees like Elizabeth and Yvonne are happy to walk their customers through the entire rebate process. "We give you everything in one packet, the application, the forms required, plus an invoice, hand that to you and walk you through. And right after the installation, you can have it ready when you go to GPA to collect your rebate," she stated.
"So come in to Snowflake Guam Company so we can address all your cooling needs!"
For more information on GPA's rebates check out guampowerauthority.com.
["Source-timesofindia"]