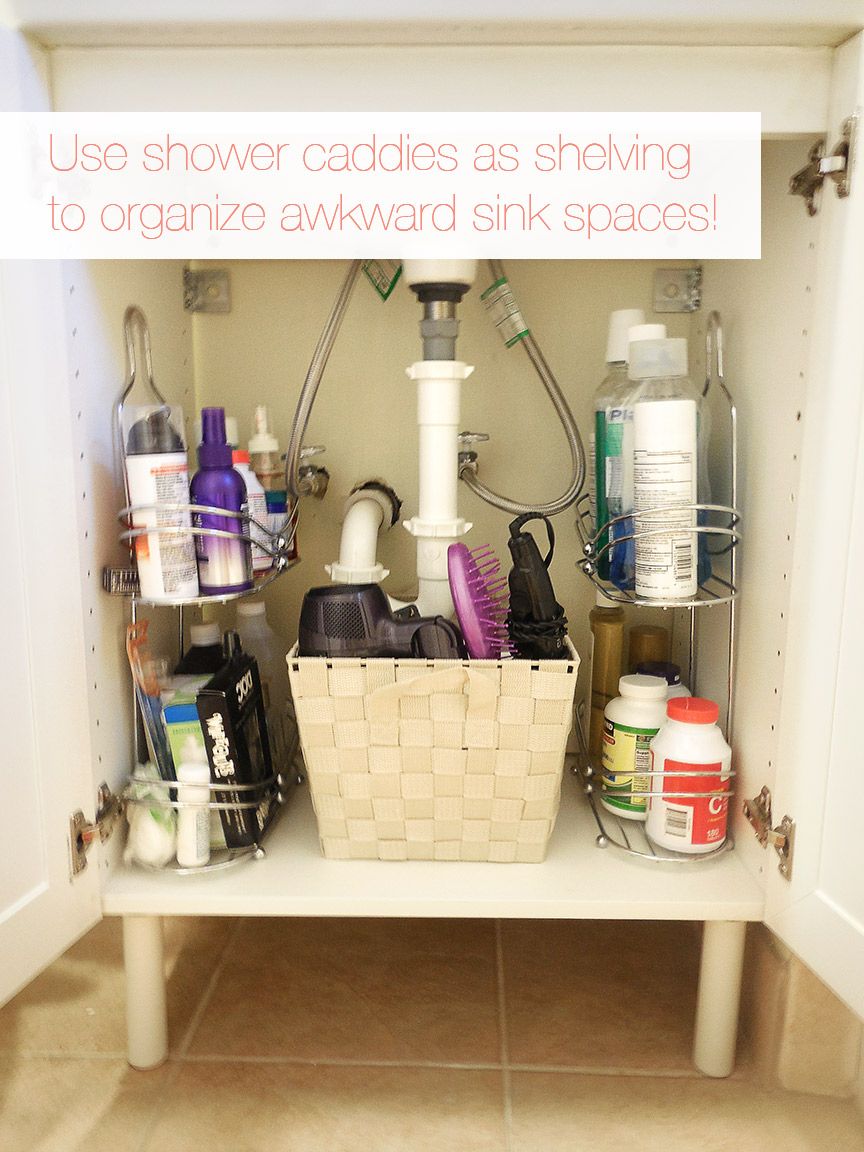 Undoubtedly the bathroom is my least favorite room in the house to clean. Between the scrubbing, and the chemicals, and the flecks of who-knows-what splattered on the mirror and walls, I'd basically rather do any other chore before I clean the bathroom. However, I've found that by keeping the bathroom organized, I drastically reduce how thoroughly and how often I have to clean the bathroom. We may not always have time to give the bathroom a good scrub, but we always have time to keep it neat and organized. It doesn't matter if a home has a gorgeous master bath or forces a family to share a tiny washroom with three kids — there's always a way to make and find space for storage to make it look like an HGTV bathroom.
But admittedly getting a bathroom to a zen place can feel pretty overwhelming. Bathrooms are typically one of the smallest rooms in the home, but tend to be a catch-all for stuff. Every family member has to stake a claim in bathroom space, and often time product overflow feels inevitable and maddening to manage. From hubby's cologne collection to dear daughter's seemingly endless supply of glittery nail polish, managing this space can feel maddening. But luckily that is where this article comes in.
And while I do not by any stretch of the imagination claim to be an expert, I personally put many of these tips and tricks into practice and I can tell you without a doubt that they work for me, and they may work for anyone else looking to simplify their bathroom space  too. From cabinets that fit in every corner to creating twice the shelf space out of thin air to creative places to keep bath toys, these 20 bathroom organization hacks will turn any bath roominto a bath palace.
source:-cafemom.